Here are samples of the websites I've created and/or worked on.
This is the website I've designed for a boarding facility I had my horses at while in college.  The website is coded by hand in php.  The title graphic is Flash media, the M & S Logo was created in Adobe After Effects using the Write On and Trapcode Particular plugins.  The images were all created or edited for clarity and color touch ups in Adobe Photoshop.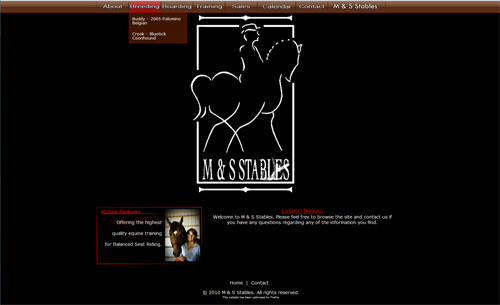 This is the website I'm designing and maintaining for this reining horse trainer and breeder in Georgia.  More details about the site to come soon.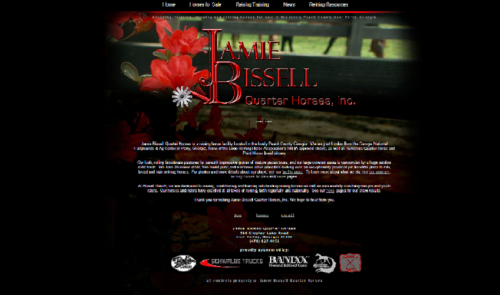 The World Server is Down
This was my Cataclysm Beta fansite/blog for the cataclysm beta.  Created entirely in Photoshop, it's coded in php.  Models were captured using WoWModelViewer, the screenshots/movies are all taken directly from the actual client using fraps or the screenshot function.